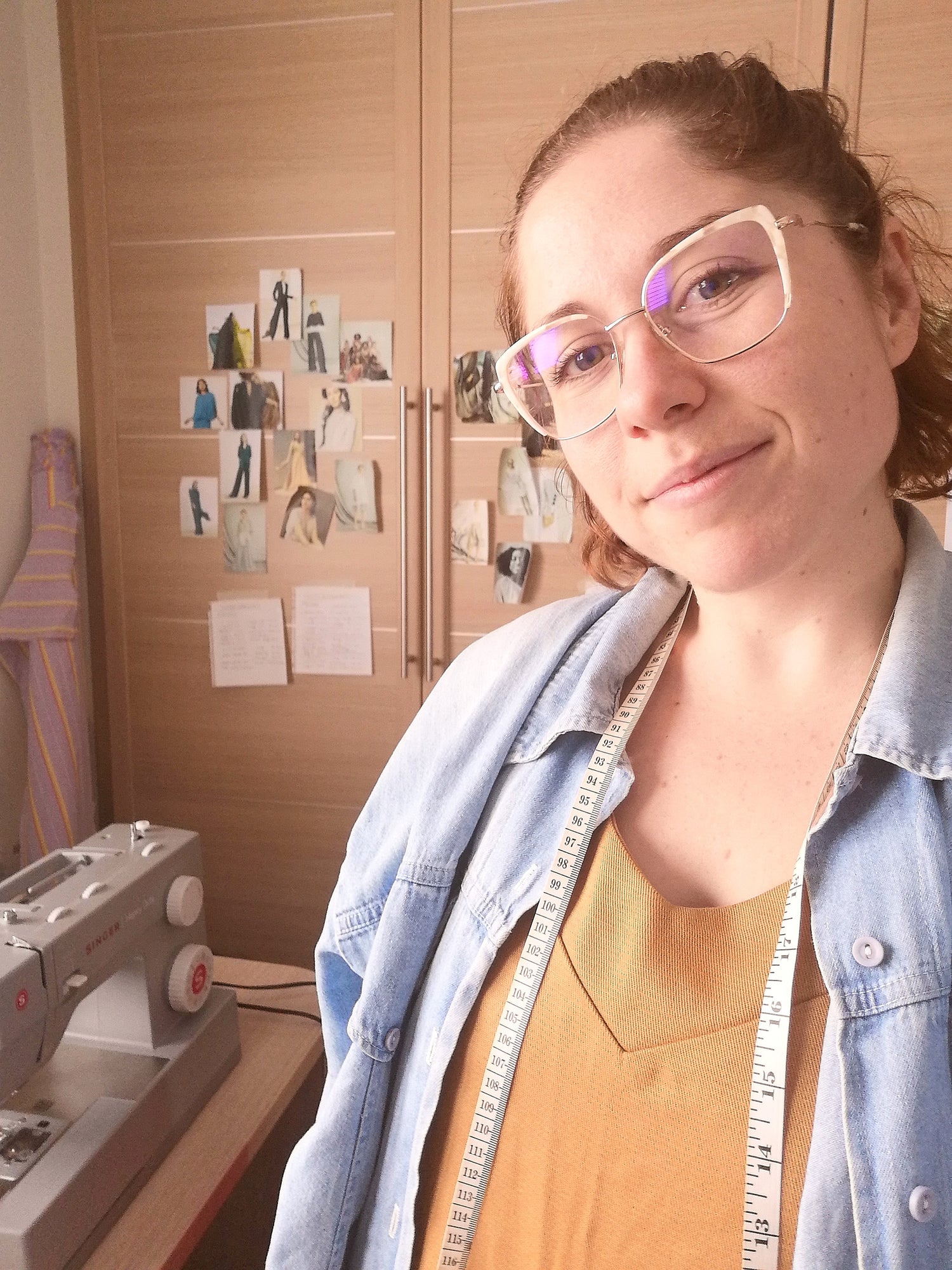 Maria Bravo
MR BRAVO is a women's fashion brand created by me, María Bravo ( @maria__bravo ) in 2018. After six years living in England and after graduating in Fashion Design at the University of the Creative Arts (UCA) in Rochester, the brand moved to Fuengirola, my hometown.
MR BRAVO is a brand that offers bold and individual designs for women with a fun and creative personality. Her garments are inspired by the representation of women present in art, cinema and culture, as well as in the work and life of women artists.
I myself carry out the entire process from design to manufacture in my workshop in Malaga. All fabrics are purchased from local and European suppliers.
Style
The MR BRAVO style is designed for a woman who wants to marry her creativity with the needs of her day-to-day life, using functional garments but rich in details, ethically produced, handcrafted from natural and sustainable fibers.
Limited edition
The uniqueness of MR BRAVO designs stems from its versatility and exclusivity. I design garments that you can wear both to an event and to work or an informal occasion. Garments with which you can have fun and feel comfortable. Limited edition collections made on a small scale.
Local production
Locally made fashion increases the ethical awareness of its environment. The entire process, both creative and technical, is carried out in my workshop in Malaga. Also a large part of the production of our online and physical stores. This experience in clothing gives me a clear vision when it comes to creating a fair agreement between my brand and the workshops with which I work. I believe in Made in Spain and in low-scale production.
Local production also gives me more control over the process and quality of my products. Making me fast when it comes to responding to the demand. Thus reducing waste derived from overproduction. This great value is also transmitted to you as a customer, buying MR BRAVO means supporting the local economy and work while reducing the negative impact of the fashion industry.
Sustainable and Ethical Materials
My yarn and fabric suppliers are local and European (including Spain, France, Holland and Germany).
During the design process I take into account the recyclability of my products. For this reason, the vast majority of my garments are made of a single fiber. This makes it easy to recycle. Creating the possibility of manufacturing fabric by reducing the use of virgin materials, adding value to the circular economy.
All MR BRAVO fabrics are OEKO TEX certified and I have materials with GOTS , FSC , GRS and OCS certificates. I give special preference to organic and recycled materials.
Goals
Design timeless and functional garments that accompany you on all your adventures
Promote fun in fashion
Promote work practices and responsible consumption
Reduce our environmental impact
Create strong and lasting relationships with my suppliers and producers